Els
Wat een fijne samenwerking met de mensen van Albe De Coker. Ze eren een project als het mijne in al haar aspecten: eerlijk en direct overleg, respect voor de kleuren en samen zoeken naar oplossingen. Fijn team daar! »
Francesca
!We are extremely happy. Thank you for once again rising to the challenge and making a beautiful book for us.
Karen
Ondertussen een exemplaar mogen ontvangen … super!
Heel tevreden met het resultaat!
Dankjewel voor het meedenken, opvolgen & overleggen.
Hilde
Eerst en vooral wil ik laten weten dat wij heel tevreden zijn met het drukwerk van de boekjes.
Rémi
je tiens encore à te remercier pour le livre de Chloe, niveau production il n'y a rien à dire, donc BRAVO et MERCI.
Theresia
We zijn weer zeer tevreden met het resultaat en de kwaliteit van de print
Nina
The Kossoff cards and catalogue are absolutely brilliant. Everyone is very happy. Thank you so much for all your help as always.
Elisabeth
Got it and love it.
Thank you so much Tom and to all the team involved.
Jonathan
Just received the advance party batch 30 minutes ago!
They are superb – you really have done a wonderful job.  Thank you all so much!
Declan
Yes, everyone loves the book! I waiting for you return so I could thank you for the terrific job. It looks amazing!
Robbie
Daarom dit mailtje om jullie te bedanken voor al jullie werk dit zittingsjaar
Norman
Magazine binnen
Heel mooi!
Bedankt
Thomas
We have our shipment here, the books look great, thank you !
Catherine
My copies have just arrived safely – thank you! They look lovely.
Nothing to suggest that there were any problems with import duties etc at my end!
It feels quite surreal to see the books at long last – thank you again for all your help
Ilse en Julius
De uitgave ziet er prachtig uit, alles is correct geleverd.
Hartelijk dank voor de fijne samenwerking.
Hopelijk tot een volgende keer.
Goran
Wij ontvingen de exemplaren van Het Militair hospitaal; het boek ziet er prachtig uit.
Joris
"De boeken zien er perfect uit!"
Emily
I've received the Books. Wow!
I must thank you and your team for doing such an incredible job. The books look just as I'd hoped. Fantastic!
Thank you for being such a pleasure to work with. Trust is such an integral part of a long-distance relationship and you were always on hand to reassure and answer questions.
Thank you for your top-notch service and for producing such a beautiful book for us. And to deadline, even given the nightmare trio of Brexit, Christmas and Covid. You are a wonder team.
I hope one day to come and visit Albe de Coker, to meet you and have a walk through the fascility. But in the mean time, I'll keep sending jobs your way, hopefully slightly easier ones next time!
Benita
Fantastic service….Thank you. I'm sending books out now
Raymond
Mag ik jullie nog eens heel hartelijk danken voor alweer een fijn resultaat met het drukwerk.
Ik vind het elke keer weer heerlijk om met zo'n fijne service en klantvriendelijkheid bediend te worden.
Ik heb al bij velen jullie drukkerij gepromoot.
John
The Kenneth Steel books arrived safely.
Thanks for all your help, they look very good.
Stéphane
Je suis très content de l'impression.
Chloë
Even een mailtje om jullie te bedanken. We zijn heel tevreden, mooie afwerking! 😊
Louise
The advances look lovely – the binding is very neat. So, thank you. I'm happy to ship the books.
Marc
Alles in goede orde ontvangen en perfect tevreden met de kwaliteit en levering!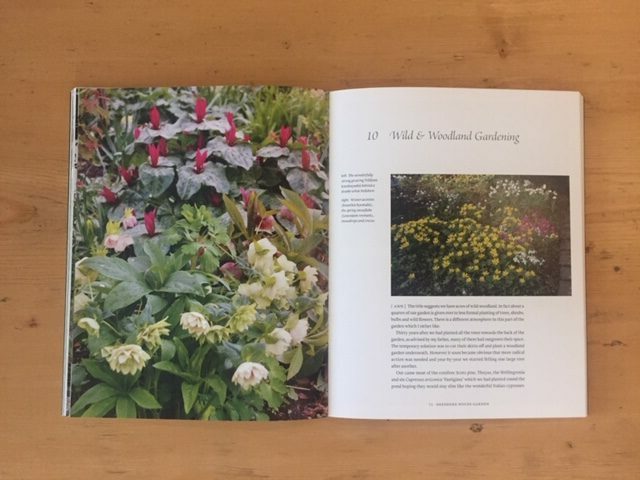 Robert
Happy customer, thank you.
Patrick
allereerst dank voor het organiseren van de beschermmiddelen,
dankzij deze middelen hebben wij de bedrijfsvoering door kunnen zetten
Daniella
We hebben de 3-luiken ontvangen en ze zien er super uit!!!
Bedankt voor de snelle levering en het mooie eindresultaat.
Francesca
We just received the Carlos Bunga books, they are beautiful! Thank you for all your efforts.
Peter
We hebben er ruim een jaar aan gewerkt en zijn heel trots op het resultaat: ons boek Made in Amsterdam is af!
Declan
We have received 'Scene Through Wood' and very nice they look too. Please thank all concerned for me.
Robert
Thank you for the books which arrived yesterday and are wonderfully produced. Bravo!
Robert
" … absolutely thrilling and beautiful and just what I have dreamed of having.
Thank you so much for all your work, attention to detail and imagination.  You have made the whole project a huge success."
Joe
Thank you so much.
They have said they are delighted with the books, very happy.
Giles
Hi all,
The first delivery has arrived! Perfect timing.
The book looks excellent, everything we hoped for and more, so thank you to everyone.
Marc
We receive the issues and they look amazing. We were very pleased with the results and we look forward to working with you and your team on the next issue.  Thank you for all your help!
Céline
Oui merci beaucoup pour le délai serré et le résultat est qualitatif.
Anita
Ik heb net de boekjes ontvangen en ze zien er héél mooi uit.
Bedankt !!!
Misschien komt er binnenkort nog een vervolg 🙂
Hélène
Le client est super content! Moi aussi ! : ) Beau boulot.
Stephen
Thanks Tom, I now have them. Looks fantastic – thanks for the extra work you did on the images.
Raymond
Ik ben weer zeer tevreden over het eindresultaat. Heel leuk om jullie vakkennis, service en bereidheid steeds kennis te maken. Dikke mercie aan de ganse ploeg !!
groetjes
Tjeerd
Menukaarten zien er goed uit, top.
Dank.
Frank
Alweer een mooie editie!
Bedankt voor de samenwerking
Declan
Very happy with the copies. You guys have done a splendid job, thank you!
Ariane
We hebben gisteren de verhalenbundels binnengekregen. Wat zijn ze mooi geworden. Ook de rug, echt helemaal perfect. Complimenten en dank!!
Lowell
A big 'thank you' to all for a very splendid catalogue: a team product in which both care and expertise really shows.
Emily
So very happy with the final outcome of our first book. The print quality is excellent, the finish equally as good, and their timings throughout the job, even better. Communications were efficient and timely. A really good company to work with. Would do so again without question. Thank you!
Thomas
All received and the book looks great! Yet to share with Laura but i'm really happy.
Thanks for all your help.
Albe De Coker
Industrieterrein Polderstad
Boombekelaan 12
T +32 3 830 30 00
F +32 3 830 33 89